Limousine for wedding
Your wedding day should be your happiest day in your life. We want to help to make it special and memorable.
Our elegant, stylish and timeless classic 1951 MK V Jaguar 7 passenger limousine offers friendly and professional service to in our fantastic Southwest Region of Western Australia. Specialising in personalised weddings, our warm and professional chauffeur ensures your transportation experience is seamless and stress-free along the way. You'll love travelling to your wedding in style in our Classic Jaguar Limousine on your special day.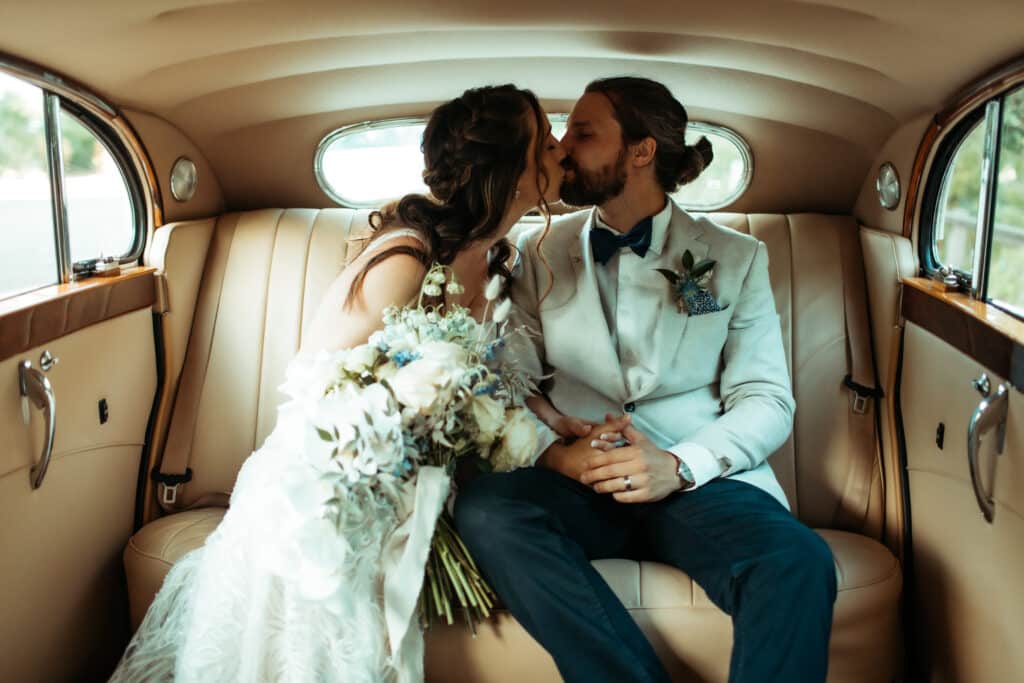 About Bunbury
There is no better destination in mind for your honeymoon than in the Southwest WA; landing in the heart of the city with just 2 hours' drive south from Perth.
Bunbury – a beautiful seaside city, with its pristine beaches, fabulous climate, and superb location, make it the perfect choice for your honeymoon.
Bunbury Hotel Koombana Bay
Staying in Bunbury Hotel Koombana Bay, you will be starting your journey of exploring the local bars, trendy restaurants, boutique shops and alluring coffee houses and cafés with just a few minutes' walk from the hotel. 15 minutes' walk will lead you to the Dolphin Discovery Centre where you can interact closely with the lovely creatures.
If you are a stay in person, our Superior Services and Broad Range of Amenities will keep you busy. A heated swimming pool/ jacuzzi spa, a bar & restaurant onsite and tennis courts ensure your stay is as entertained as possible. Relax and unwind in your private spa and take in delightful views of Koombana Bay or Bunbury's beautiful gardens from the comfort of your Deluxe Studio.
What do we offer for Limousine & Wedding Room package?
We combine our hotel room and Limousine service together and offer you an affordable yet luxurious package to make your wedding and honeymoon memorable.
When you book with us for our Limousine service and Deluxe Studio room in Bunbury Hotel Koombana Bay, a free wedding package (valued at $150) is offered. We will prepare a bottle of champagne on your arrival, a greeting card, a box of chocolate, towel swans and rose flakes in your room. Also, please enjoy your comlimentary full English style breakfast buffet at Silos Bar & Restaurant onsite to kickstart your day.
For more information about Bunbury Hotel Koombana Bay please go to https://www.bunburyhotelkoombanabay.com.au
Please contact us for enquiry